Health and Wellness
Dear Parents/Guardians,
The Maine Department of Health and Human Services and Department of Education revised the Maine School Immunization Requirements. The changes further align Maine's immunization rules with current national recommendations to better protect the health of all Maine people. The following two changes were made:
Effective immediately, the exclusion period for varicella disease (chicken pox) has increased from 16 days

to 21 days. This means that any child who has not provided proof of immunization or history of disease

will be unable to attend school or any school related activity for 21 days. This time period will be extended

if any further chicken pox cases occur after the first. The law requires a 21 day exclusion period after the

LAST case.
Effective for the 2017-2018 school year, all students entering, advancing, or transferring into seventh (7th)

grade will need to receive one dose of Tdap (tetanus, diphtheria, and pertussis) vaccine before attendance is

allowed: This requirement is for 7th grade students only; grades 8-12 are not included in this rule change.
You can find a link to the rule (Chapter 126 / 261) here: http://www.maine.gov/doe/rule/changes/index.html
Pertussis (whooping cough) is a very contagious respiratory disease that can be severe and last for months. The immunity received from either early childhood immunization or pertussis disease wears off over time, leaving older students and adults susceptible to pertussis. Immunization with Tdap can protect students, schools and communities against whooping cough.
We are providing you with this information now so that you have ample time to schedule an appointment prior to the first day of the 2017-2018 school year. Attached please find the Frequently Asked Questions for more information on this new school immunization requirement.
If you believe your child has already received a dose of Tdap, please send an updated immunization record to the health office.
If you have any questions, please contact, Carol M. Wendel, School Nurse.
For further questions, please contact the Maine Immunization Program at (207) 287-3746 or (800) 867-4775 or by email at ImmunizeME.DHHSComaine.gov.
Thank you,
Carol M. Wendel, BSN, RN, NCSN
Details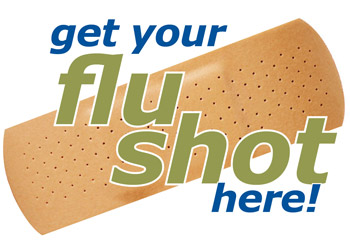 Acton Elementary School has partnered with VNA Home Health Hospice (in partnership with Mercy) to conduct a flu clinic at our school on Friday, September 30, 2016 from 1:00pm until 2:30pm. You will be notified if there is a change in the planned date.
Details
Have you been thinking about making life style changes for your family? Not sure where to begin? Looking for resources? Take a look at 5 2 1 0 Goes To School.
The Acton Elementary School is one of approximately 80 schools throughout York County participating in the 5 2 1 0 Goes To School program, a component of LET'S GO! Developed through Maine Medical Center a multi-setting approach was designed to reach youth and families where they live, learn, work, and play in order to reinforce the importance of healthy eating and active living.
The program is based on the following daily easy-to-remember message:
5 or more fruits and vegetables
2 hours or less recreational screen time *
1 hour or more of physical activity
0 sugary drinks, more water & low fat milk
*Keep TV/Computer out of the bedroom. No screen time under the age of 2.
Our school was recently awarded a $500 mini grant, authored by Lisa Dewitt. The focus of this project was to obtain additional resources for all of our students to be more active and to have more choices of activities during outside recess time.
Begin by accessing 5 2 1 0 Let's Go!
www.letsgo.org
Details